Hunger Games Camp
| | |
| --- | --- |
| Volunteer as Tribute | Camouflage yourself and ambush other Tributes |
| Start secret fires deep in the Arena | Make allies and become the Victors |
SORRY BUT THE HUNGER GAMES AND MOCKINGJAY CAMPS ARE NOW FULL.
NEW DATES for 2023 WILL BE PUT ON THE WEBSITE IN SEPTEMBER , though the Hunger Games camp will be mid August.

These camps are very popular and fill up fast so please book early next year to avoid disappointment.
Training Camp: Tributes will arrive to our 'Capitol', and spend the first two days camping together at the 'Training Camp' learning all the skills Katniss and Peeta used in the Arena. These include fire making, sneaking and stalking, shelter / den building, camouflage, edible plants, and nature awareness skills such as bird language (which Rue and Katniss knew) which Tributes will use to ambush eachother. They will also be winning sponsors hoping to get a parachute in the Arena.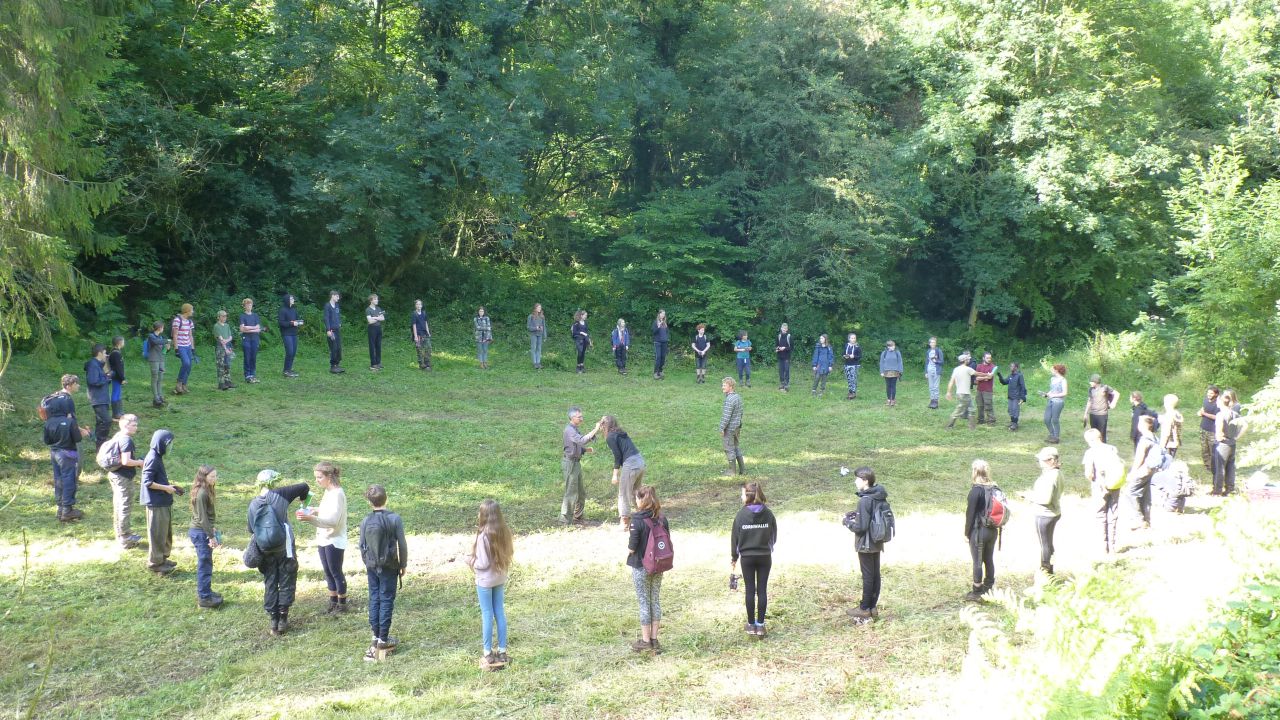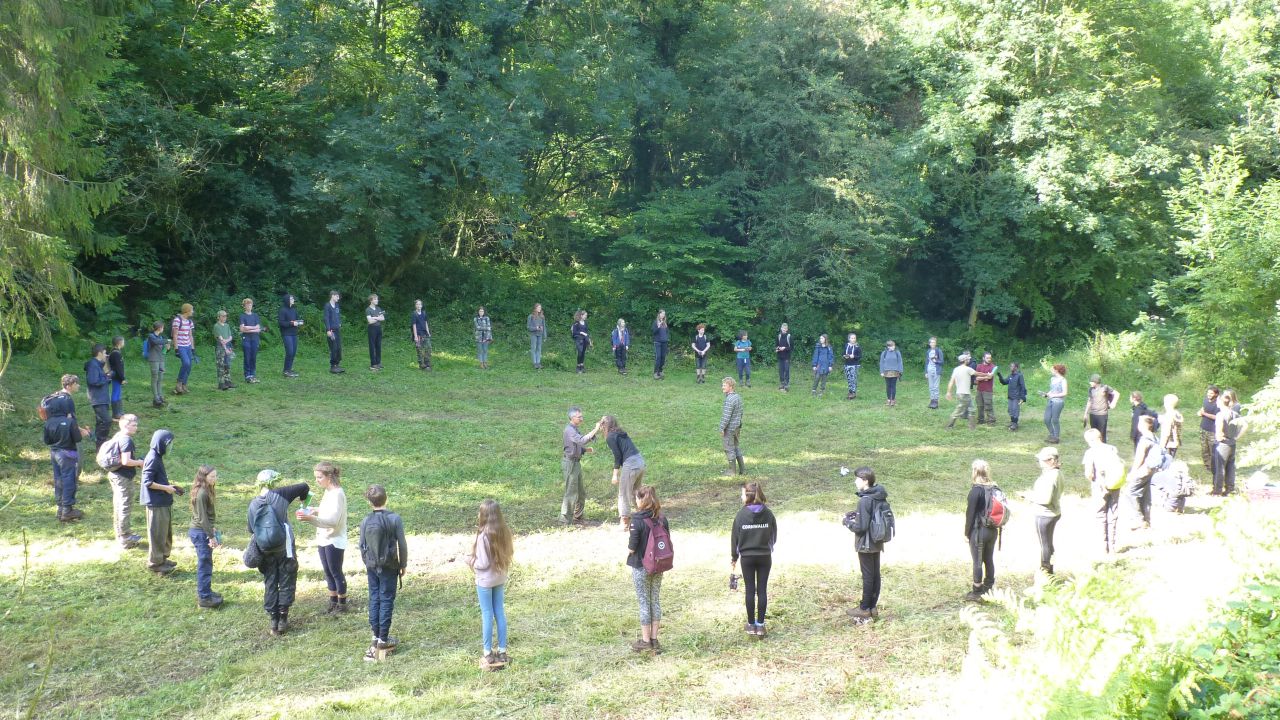 Arena: On the morning of the third day, pairs of Tributes camo themselves up, enter the Arena and the Games begin. Grabbing a nerf gun and backpack from the 'Cornucopia' filled with all the essential survival stuff, such as some basic food, water bottle, something to help start a fire, and armed with their new trusty weapon of a nerf gun (with poster paint), they take off into the wildwood Arena. Seeking other Tributes to 'kill' off with their nerf guns by stalking, camouflaging, sneaking up on and ambushing them; they must also find food, water and make fires to become the Victor.
Ideally all new Tributes come on the Hunger Games camp, before the other camps, to learn all the skills and to have the whole exciting experience of being a Tribute in the Arena. However get in touch if the dates don't work for you; and you can only make the Mockingjay camp
Inspired by the format of the Hunger Games in the first book and film, this camp is still our best and we have run twelve Hunger Games over the last nine years. Click here to see photos from our Hunger Games camps.
Further details and how to book
Cost: £290 per Tribute, includes all food & equipment (NB Tents not included but can be hired).
Venue: A beautiful area of woods and meadows nestled in the deep Somerset countryside yet only 6 miles from Bristol and 6 miles from the M5.
Dates for 2022: SORRY BUT THIS CAMP IS NOW FULL. Every year we have to close the bookings once it fills up so book early to avoid disappointment.
We'll put the dates for 2023 up on the website in September.
Ages: 11-16 year olds
Pairing Up: We make sure all Tributes are happily paired up with someone they feel comfortable with, so it's not a problem if they want to come on their own, as we create a easy environment to meet others. Of course Tributes are also free to pair up with a friend or brother/sister they have come with.
Lead Instructor (Head Gamemaker): Robin Bowman has worked with teenagers in the outdoors for 19 years for a variety of schools, companies, organisations and charities. He loves the fantastic Hunger Games books and films and enjoys running the Games and Arena as Head Gamemaker, and the Mockingjay camp as President Snow. He is passionate about enagaging teenagers with the great outdoors and lives on a smallholding he runs with his family and children on Dartmoor. He works alongside a large experienced and professional team.