Mockingjay Camp
| | |
| --- | --- |
| Join the Rebellion | Storm the Capitol |
| Avoid all Peacekeepers | Take out President Snow |
IMPORTANT SUMMER 2020 COVID 19 UPDATE
We have been forced to take the incredibly sad and difficult decision to cancel our upcoming Hunger Games and Mockingjay summer camps. We have spent days sifting through the complicated government guidance and have been in communication with the Out of School Alliance to make sure we have interpreted it correctly. Every single other residential camp we have researched online has been cancelled in England this summer. The reality is that at the moment the government guidance is that : " You should not offer overnight or residential provision to children for the time-being". Plus you are not allowed to have a bubble group of more than 15 kids. We normally create a village of around 60 people.
Part of the juice of our Hunger Games camps is the deep nature connection the kids experience whilst drinking in the magic of days spent nestled in the woods and the meadows, far from technology. But it is much more than that ; it is the fostering of new friendships, of intimate community evenings round the fire playing music and telling stories and jokes to each other ; it is sleeping in shelters in the woods; it is playing endless games in close proximity to each other . Even if the government loosened the restrictions and changed the rules to allow overnight residential camps (which they may not) we just don't feasibly see how the very spirit of these camps can be maintained whilst also adhering to the rules set out. Particularly in relation to only having contact with 15 other people, and with the social distancing rules etc.
Despite our thorough consideration of the social distancing measures advised by the government, we can not give our parents, or our staff the total assurance required that these could be maintained at all times whilst providing students with an enjoyable experience. The safety and wellbeing of our course participants and staff team is always our top priority and the implications of strict social distancing in a residential setting would fundamentally change the experience, potentially compromise the safety of both participants and staff, and likely be unworkable for us in the short-term.
This all feels particularly unfair to the children who need this taste of natural freedom this summer more than any other.
On a personal note speaking for myself, Robin Bowman, the camp leader, I am gutted . These Hunger Games have become a part of mine and my regular team of volunteer's summers for the past 8 years and it will feel empty without them. It is a sad situation.
Furthermore, we acknowledge that however challenging this decision is, we are trying to make it as early as we can out of consideration for you, our valued parents. This is to ensure we give as much clarity as possible and the greatest time for you to make alternative arrangements for the upcoming summer holidays. We promise we will make next summer an even better, fuller and richer experience and really hope you will join us again then. The dates will be the same as this year.
Preferably we would like to roll over your deposit or payment to next year's camp on which your child will have a confirmed place. However if you would prefer a full refund then we will of course issue one ASAP.
With our best wishes Robin Bowman and the WildWise family.
Returning Tributes who have experienced the Arena in our Hunger Games or Catching Fire camps are invited to form a Rebel Army. At first the Rebels go to District 13 to be trained by the Rebel commanders in advanced ambush and camouflage, stealth skills , spying, bird language and weaponary. They prepare and plan for the invasion of the Capitol developing strategies and communication systems.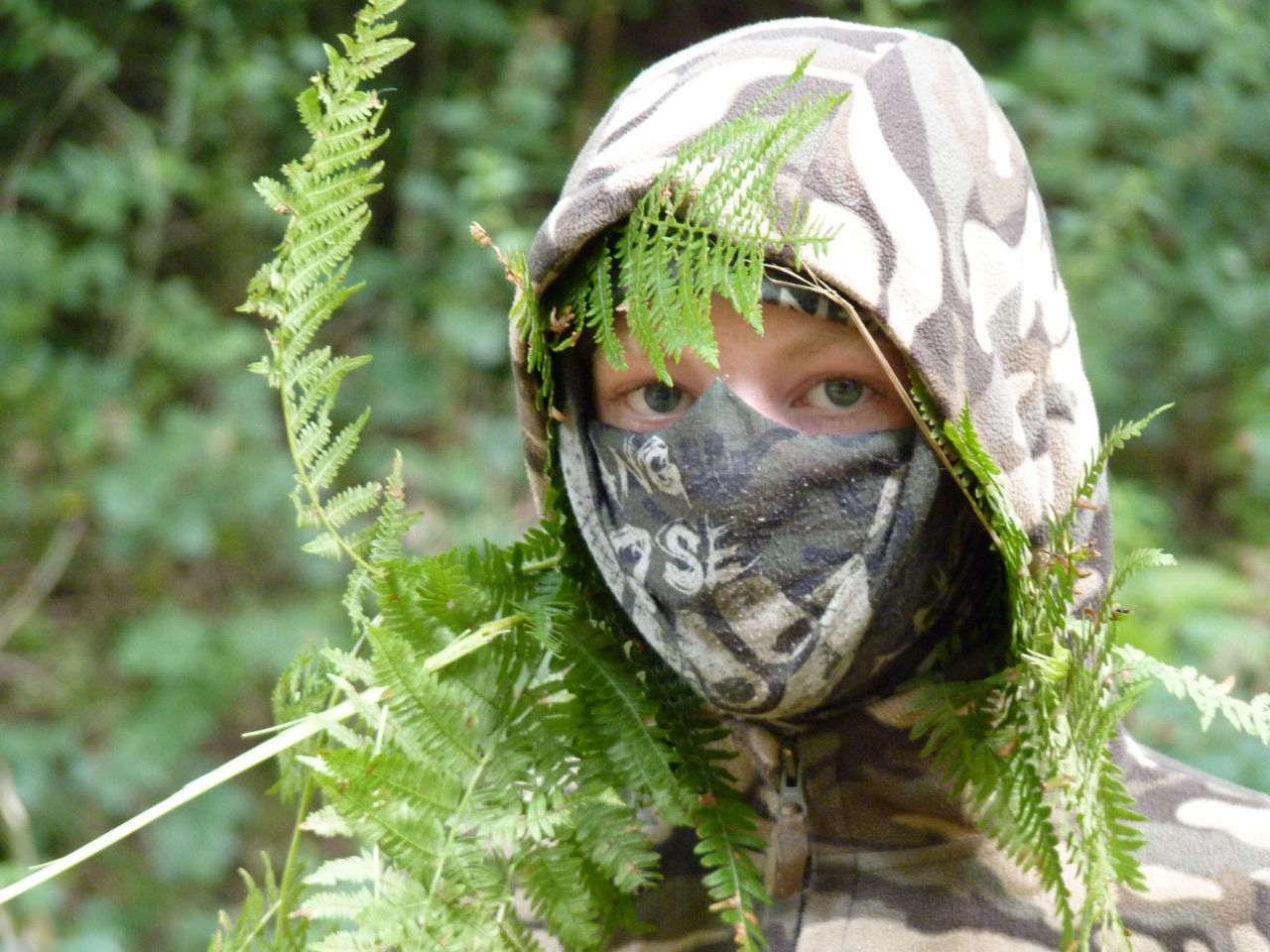 After being dropped on the outskirts of the Capitol the Rebels must work together to storm the Capitol, find and raid President Snow's weapons, ammo and food stores and defeat the Peacekeepers. On the way they have to deal with the Capitol's Pods, which could be Zombies, killer monkeys or any other evil President Snow unleashes. The ultimate aim is to overthrow the Capitol and take out the President's personal bodyguards , the Vice President and finally President Snow himself. All whilst avoiding capture by the Peacekeepers (who are the staff).
Rebels or Peacekeepers who are shot will go to the other side's prison and have to be freed by daring raids of courage and skill. Prisoners on both sides also get released after a certain set time.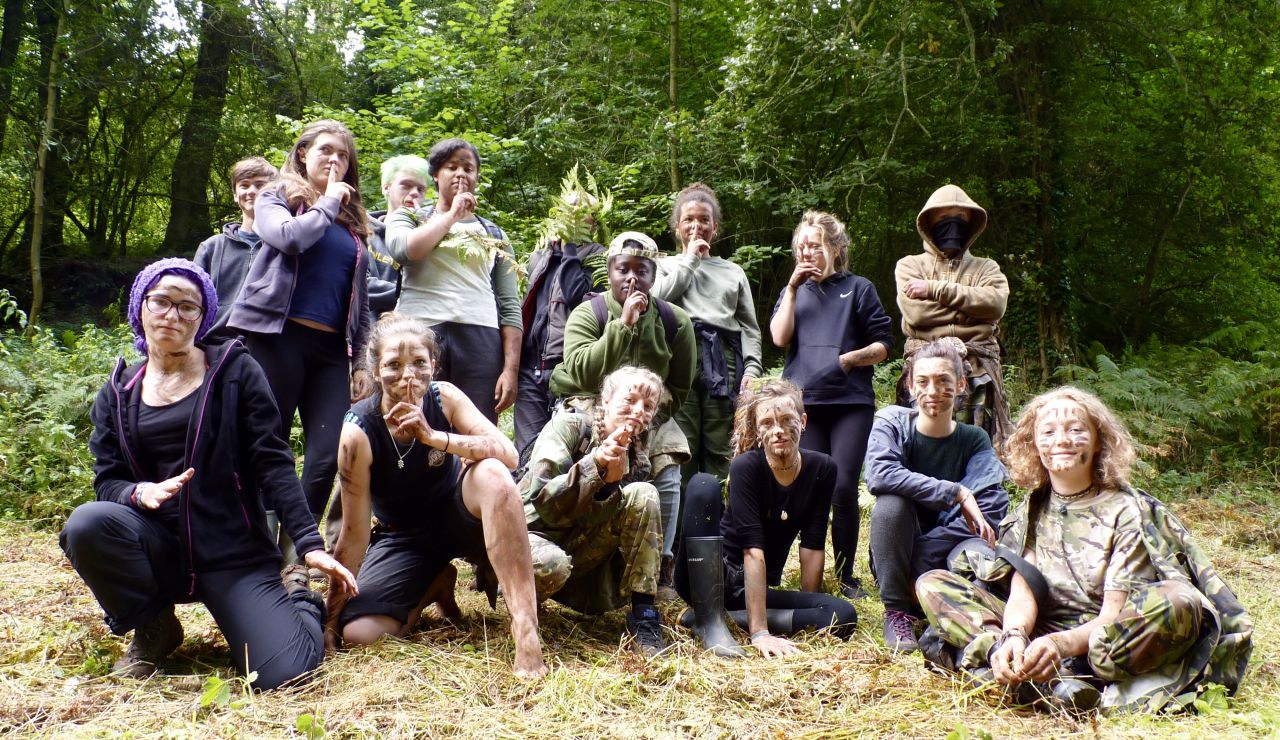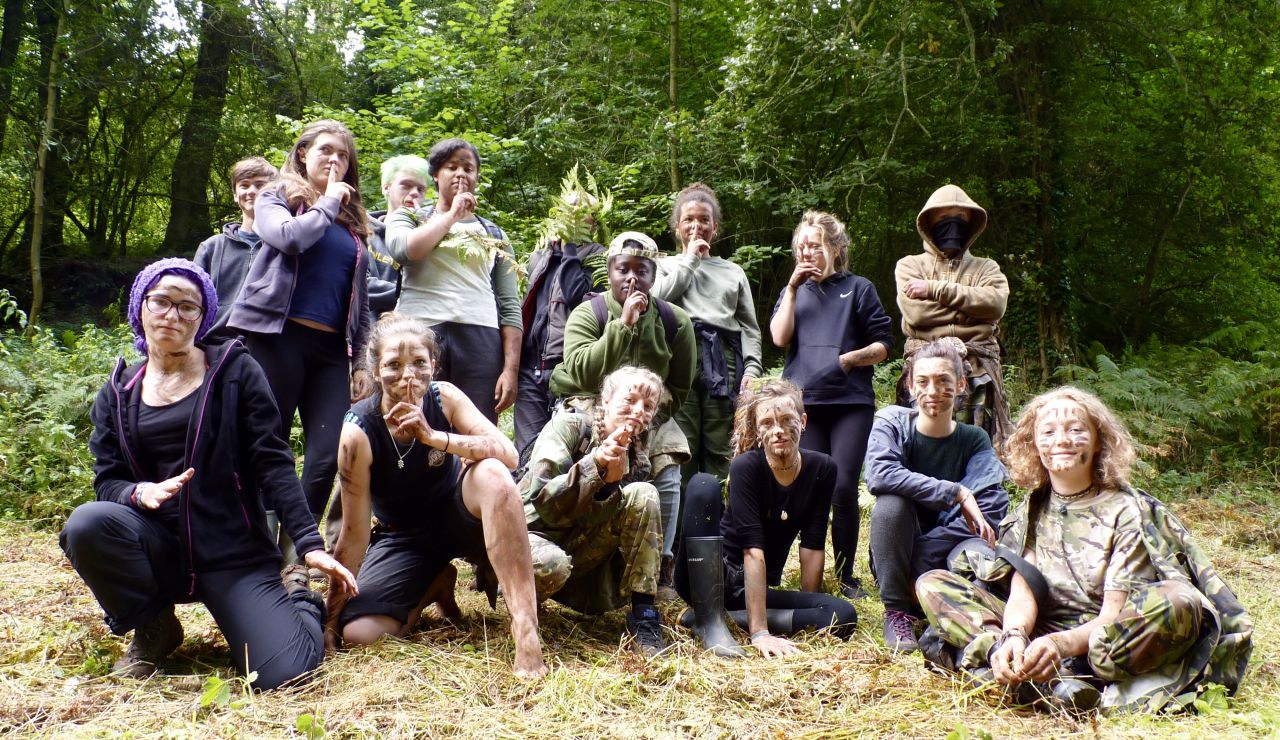 Bit by bit the Rebellion will use their skills they learnt in the Arena in the Hunger Games, as well as new advanced camouflage and stalking skills learnt in District 13, to attempt to invade deeper into the Capitol. But it won't be easy.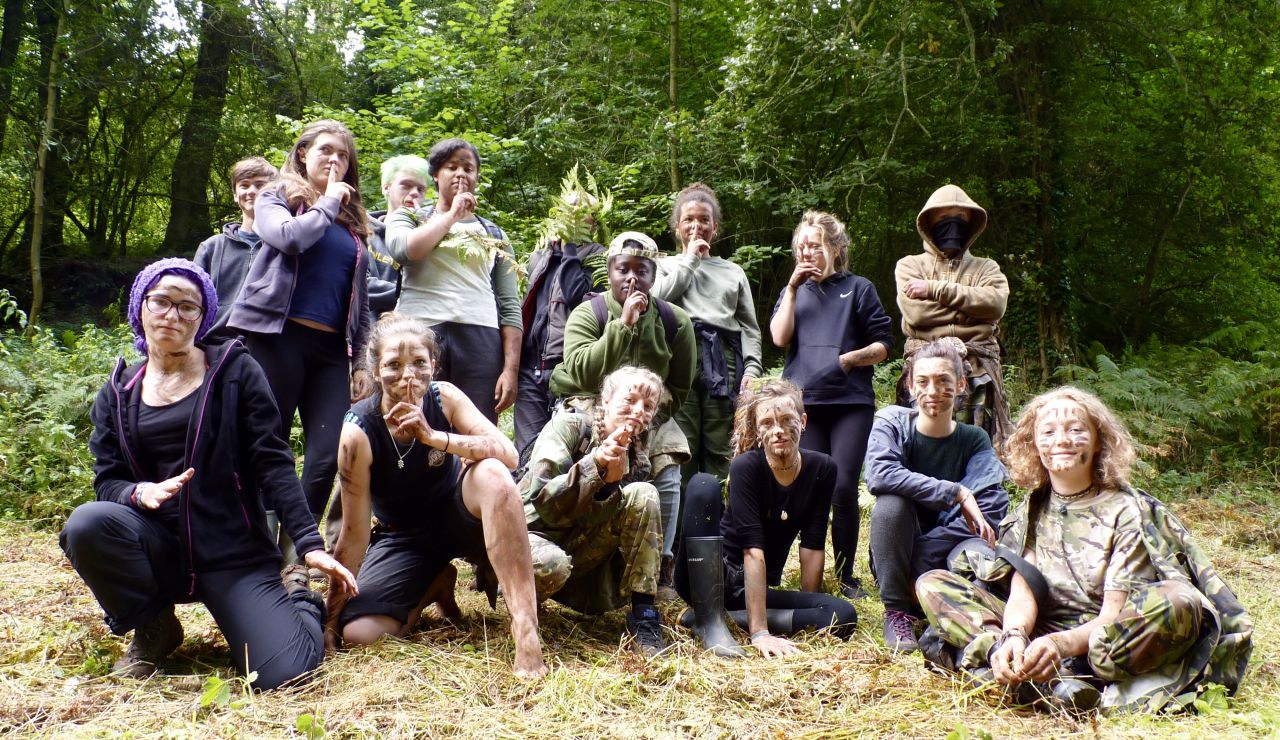 Our Peacekeepers are highly trained in tracking, stalking and ambushing as well as booby traps, trip wires, more advanced Nerf gun weaponry, infiltrating the Rebel army and much more.
They will do everything they can to protect President Snow, and prevent the overthrow of the Capitol.
A completely unique and exciting camp unlike anything you've ever done before. Quite frankly it's epic, and kids and staff come back year after year . 2020 will be our sixth Mockingjay camp and it gets better each year.
Click here to see photos from our Hunger Games camps.
Our new 2018 trailer for the Mockingjay camp ...
Further details and how to book
This is normally only open to those Tributes from previous Hunger Games or Catching Fire camps (or teens who are coming with a friend or sibling who has been on one) . Get in touch though if this is the only camp you are available for, and we can work it out.
Cost: £260 per Tribute, includes all food & equipment (NB Tents not included but can be hired)
Location of the Capitol: A beautiful area of woods and meadows nestled in the deep Somerset countryside yet only 6 miles from Bristol and 6 miles from the M5.
Dates for 2020: Sadly these camps have been cancelled for 2020 due to the government restictions around Covid 19. We will return next year in 2021 with the same dates of Aug 20-24 for the Hunger Games, and Aug 26-30. Bookings will open in September
Ages: 11-17 year olds
Lead Instructor (President Snow): Robin Bowman has worked with teenagers in the outdoors for 17 years for a variety of schools, companies, organisations and charities. He loves the fantastic Hunger Games books and films and enjoys running the Games and Arena as Head Gamemaker, and the Mockingjay camp as President Snow. He is passionate about enagaging teenagers with the great outdoors and lives on a smallholding he runs with his young family and children on Dartmoor. He works alongside an experienced and professional team.